This store requires javascript to be enabled for some features to work correctly.
Custom Jewelry, Expert Repairs, Detailed Appraisals
Let Plumb Gold care for your every jewelry need - we are happy to offer jewelry repair and appraisal services in addition to our custom jewelry design and our curated collection of jewelry pieces ready to enjoy.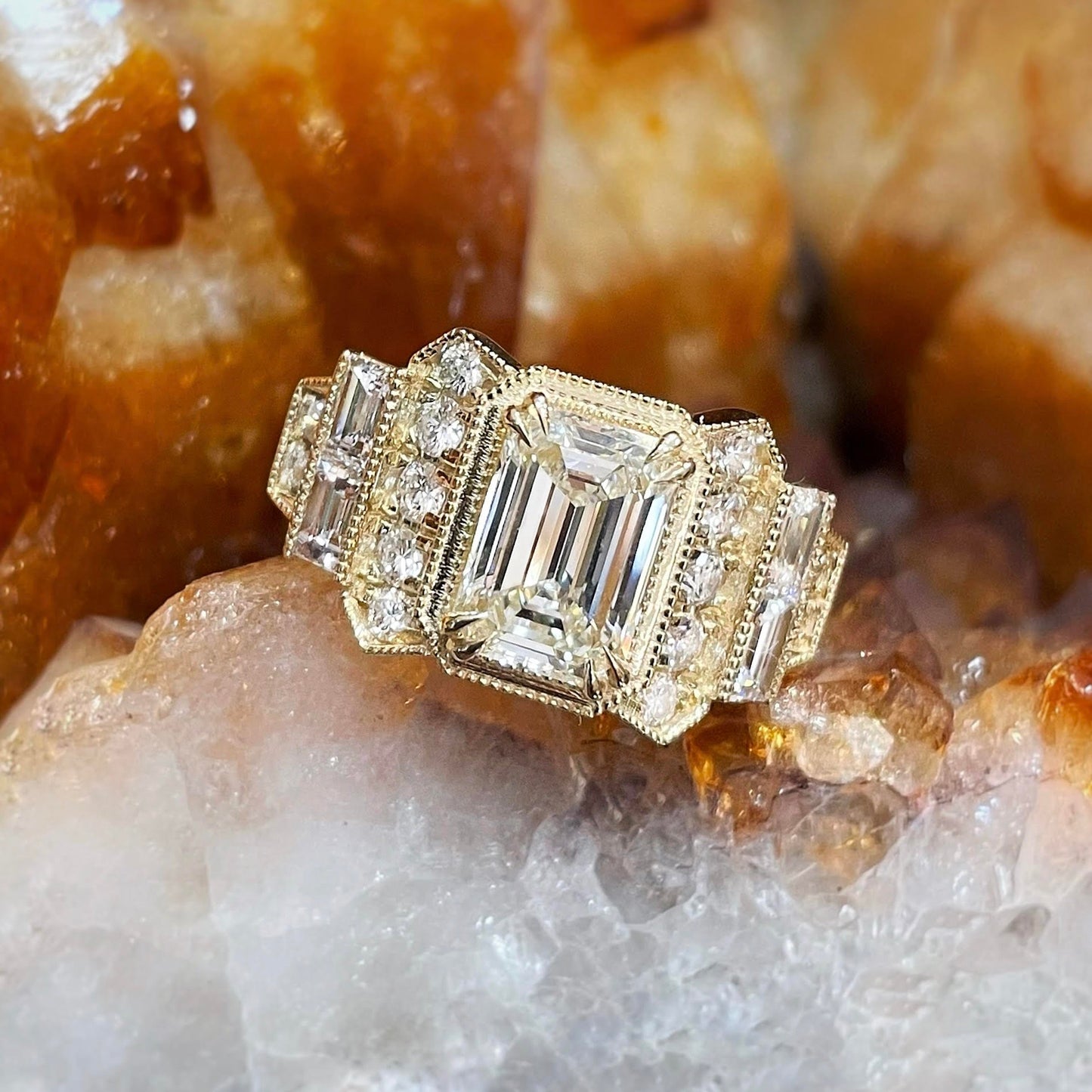 Custom Jewelry Design

Part of what makes Plumb Gold so special is that much of our jewelry is designed in-house. We have a selection of over 200 limited editions. As design experts, our custom and one-of-a-kind pieces set us apart from other jewelers.

We offer custom consultations to take your ideas and incorporate them into a unique piece made just for you. We are able to re-create or modify any of our limited editions or one-of-a-kind designs for a special gem of a different shape or color. The unique piece of jewelry we create for you can be cast in any color gold or in platinum.

With any piece of Plumb Gold jewelry, we offer free cleaning and inspection. Bring your jewelry in any time to keep it looking like new!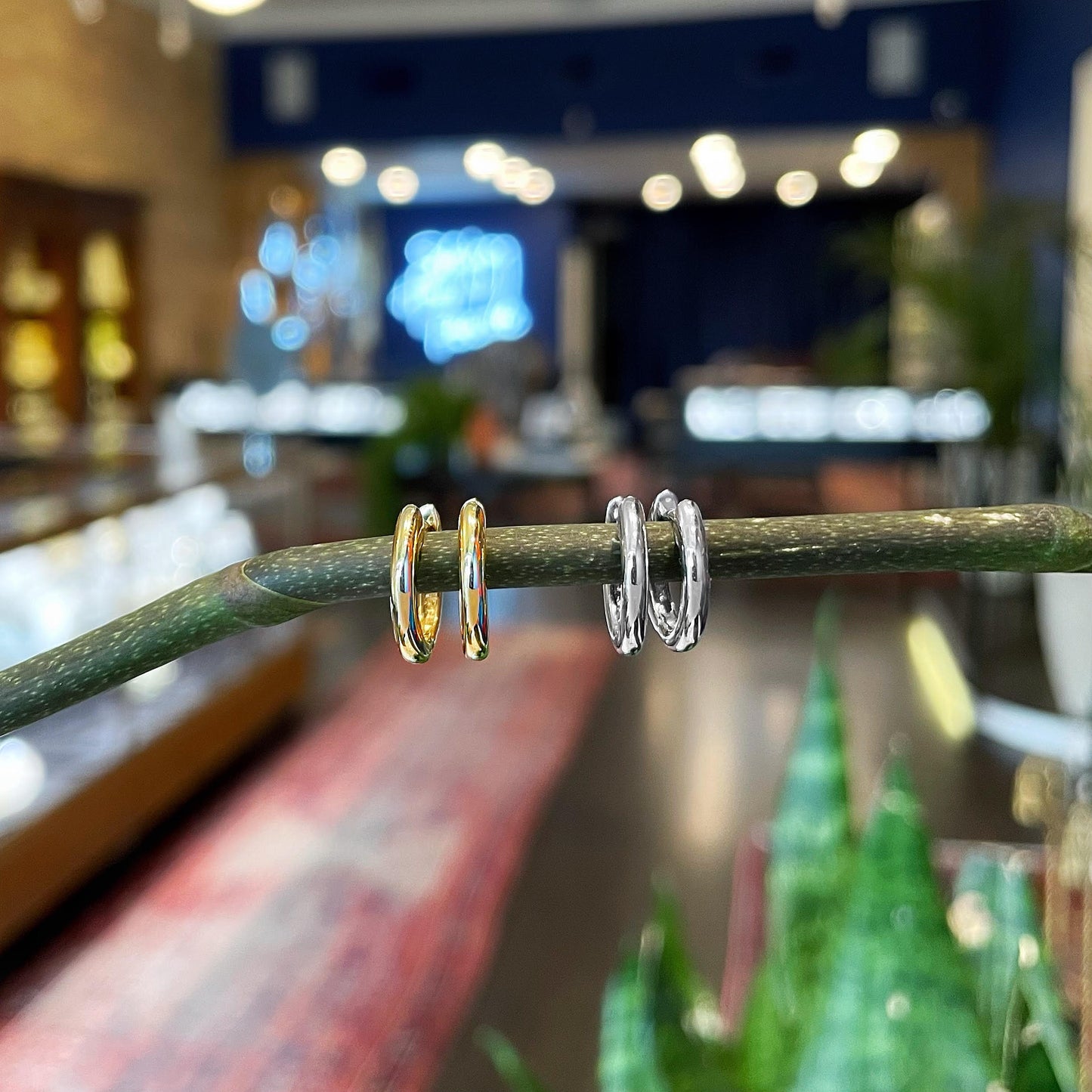 Virtual Shopping Experience

Browse our wide selection of jewelry on our website, Facebook or Instagram. See something you like? Text or e-mail our team! We can provide additional photos, answer questions, and even make video calls!
You can choose to pick up your purchase in store, or choose nation-wide shipping. We offer overnight or 2-day shipping for an additional fee (calculated at checkout).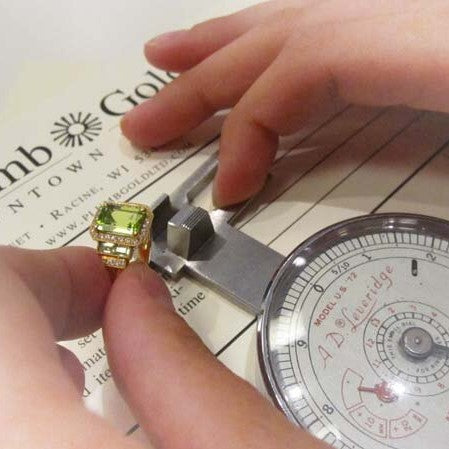 Appraisals & Repairs

Our appraisal service is completed by GIA Graduate Gemologists. As part of any appraisal, your piece is cleaned, checked and thoroughly assessed to accurately assign a current value. We also offer a photo appraisal option for further documentation of your jewelry. Our appraisals can be submitted to your insurance company for coverage of your most precious pieces. Contact us for an estimate!

We offer expert repairs done by our skilled goldsmiths. You can trust us to work on your precious heirlooms and designer pieces. During the repair process, each piece is cleaned, checked, and refinished. Stop by our store for an estimate!
Frequently asked questions
The process begins with a sketch or an idea.

Next, the jewelry is formed in wax, which is either hand-carved or 3D printed from a computer model. The wax model can be refined and modified to ensure that it fits your vision perfectly.

The piece is cast in gold using a lost-wax process. The jewelry is then polished and any stones are set.

From sketch to finished piece of jewelry can be as short as 2 weeks or as long as 8 weeks.
Yes! One of our favorite things to do is custom re-mounts. If you have gemstones or diamonds you are not wearing, we can create a new mounting so you are able to enjoy your gems in a new piece of jewelry. We can re-set heirloom gems into any of our designer collections, limited editions, or custom make you a new design.
Our Plumb Gold diamonds are hand selected based not only on their technical specifications but on their sheer beauty and brilliance. All of our gemologists and sales associates are knowledgeable and willing to find you a diamond that suits every facet of your desires. We have a no pressure sales attitude. We want our customers to be comfortable with all aspects of their diamond buying experience. From size and shape, to cut, color and clarity, we can provide diamonds of a superior quality at the best prices.

In addition to our ability to provide our customers with excellent quality Plumb Gold diamonds, we have found our niche in having the most beautiful examples of natural colored gemstones. Our selection of loose colored gems and designer color jewelry is unparalleled.
Even more than that yes!

To further our dedication to the best quality, we are proud to offer a wide array of Fair Trade Gems. These colored gemstones are guaranteed to be fair trade and conflict free. This means that, from the mine to design, workers and the environment are respected. They truly are guilt free luxuries. For more information, visit Fair Trade Gems.

In addition to our fair trade colored gems, all of our Plumb Gold diamonds are guaranteed to be conflict free.
Have a question, or want a product recommendation?
Contact us